Tweet
-----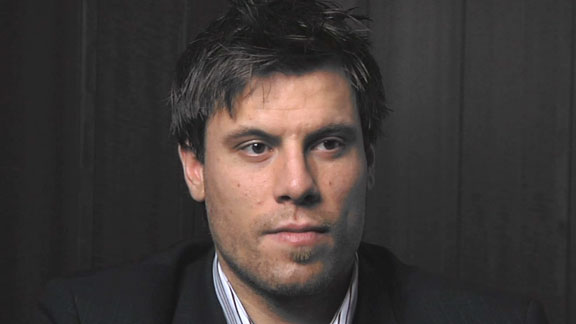 Allow me to step back into the hockey world for a moment and share a few thoughts on the Shea Weber arbitration.
Elliotte Friedman broke the news on Twitter recently that at Weber's arbitration hearing the Nashville Predators captain submitted a 1 year deal for 8 million dollars. Darren Dreger upped that number to 8.5 million for one year. On the other side, the Predators President of Hockey Operations David Poile submitted a term of 4.75 million.
Now, as many (including Friedman) have mentioned, that term of less than 5 million HAS to be a strategy. The player bids high, the team low, they meet in the middle, and off we go….. or something like that. A good strategy to use as well if you are Nashville.
Here's the thing though: from what I understand the Preds are now forced to take a 1 year deal. That can't be what they wanted. We don't know of course whether or not that's what Shea Weber wanted all along. That would be purely speculation at this point, however considering that Nashville freed up quite a bit of cap room and appears to have room to pay Weber near if not all of the 8 million he bargained for you have to wonder if the length of the contract was the sticking point.
Another issue I have is that this deal even got to arbitration. That is a very dangerous process to go through. Not just because a judge determines a players worth, but also because of the arguments made within the court room.
I'll never forget the article James Mirtle (@mirtle) wrote on the process. This article clearly showed how brutal and painful the process can be. It's no wonder so many players leave the proceedings and can't wait to get away from the team that put them through this.
One has to wonder how Weber himself felt in that room today. Hopefully he saw this for what it was: strictly business. That said, when bosses say bad things about you (presuming they did make a case that included some negatives about the Captain) it's hard to forget. You can of course deal with it a couple of ways. It can motivate you to prove them wrong, or it can make you want go somewhere else to prove them wrong.
Today proved that David Poile, after a year, couldn't reach an agreement with Shea Weber and his agent. For me, that's not exactly an encouraging sign long term for the two to stay together. Granted, with a 1 year deal, Weber will still be a restricted free agent (RFA) at the end of the 2011-2012 season. That's a good thing of course, but if Poile couldn't reach an agreement now, what makes me think he will the following off-season?
On top of that, he will have the contracts of Ryan Suter and Pekka Rinne to contend with in this next off-season. Kris had a great post on this last month. That would be quite the decisions to make all at one time. Not to look too far ahead, but also contracts will need to be done for Tootoo (UFA), Sergei Kostitsyn, Colin Wilson, Blake Geoffrion, Cal O'Reilly, Nicklas Bergfors, Anders Lindback, Teemu Laakso, Zack Stortini, and Jonathon Blum (all RFA's) as well. The amount of trade offers in the next 2 years could be astounding.
This drama could go so many ways at this point. I know everyone wishes things hadn't gotten to this point. Until the arbitrator comes back with a decision, there is still an outside chance DP and the Beast agree on a new deal. I won't be holding my breath on that one though so I doubt we need to start a new hashtag to replace #weberwatch unfortunately.
One last thing that I ponder (and I do think too much sometimes) is whether or not Shea thinks this team can get to the next level in the next 5 or so years. He knows the team, coaches, and organization. If his desire is to win the Stanley Cup (as every hockey players is) then he may be saying he doesn't think this team, or future teams, can do it based on what he has seen. That's quite a statement to be made. I only think about that based on him wanting a 1 year deal. It would appear he didn't want to sign long term but I don't want to look too deeply into it at this point without more facts.
All in all I would say today's events could define this franchise and its' direction for the foreseeable future. I have never been able to imagine a time in which the Predators would not have Shea Weber on their roster. It appears that may be what is on the horizon unfortunately. Time will tell of course.
Thanks for reading my thoughts after all this time. It is always appreciated. Thanks to Kris as well for putting my column up and supporting my writing when I do get the time to do so. Look forward to the comments on this one.
Take care,
Brandon
As always if you wish to contact me personally you can find me on Twitter (@brandon_felder) or you can email me at brandonfelder@gmail.com